Call Now For Your Complimentary Success Profile 805 699 6792
Listen, I know its not easy dealing with stress, anxiety and depression …especially when it seems like you have no control over your own thoughts.  And when you think about your pain it can seem completely overwhelming.  So I want to take just a moment and let you know everything is going to be fine.
How can I say this?  Because I know how you feel.  Getting in control of my emotional issues wasn't easy for me either and I sure had challenges of my own …just like you do now.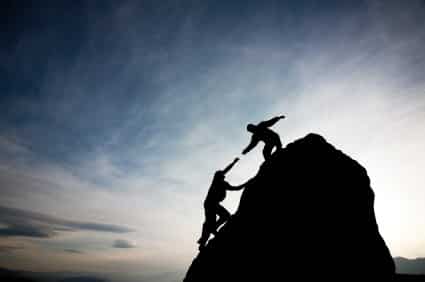 Perhaps you've tried traditional counseling or therapy.  Maybe you've worked with a psychologist, psychiatrist or family therapist in the past.  Or maybe this is the first time you've found yourself floating in these stormy seas and currently don't know which way to turn.
The fact is, I have no idea how you got to this website.
Maybe you read about it in some publication. Maybe a friend referred you to it. Perhaps you stumbled onto it by pure luck.
Obviously you have an emotional problem you would like to be rid of once and for all.  And that, is what I do.
My name is Ryan Camana MNLP, MHt, MTT, BA and I am a globally recognized expert on rapid personal growth and change.  I have worked for 15 years on my clients emotional problems using the latest and most advanced techniques available.
Listen, I have nothing but praise for the techniques of Psychology, Psychiatry, and other Therapy models, they are proven to work.  The drawback is they take a lot of time.  Months and years can be consumed with "Talk Therapy."  Even EMDR (Eye Movement Desensitization And Reprocessing) although effective for trauma, can take many sessions to relieve multiple issues.  I know this both from personal experience and from discussions with my clients.
Myself and my clients have found using techniques from Neuro-Linguistic Programming, TIME Techniques, EFT and Conversational Hypnosis can rapidly improve your emotional problems.  Faster than any other therapy available today.  Unlike other therapy methods, my techniques do not require you to re-experience or relive the traumas of the past.  From my own experience, having worked with seven different psychologists and psychiatrists I know the unbearable pain that some of those other techniques can bring to the surface.
Having overcome my own emotional problems ranging from Post Traumatic Stress Disorder, Anxiety, Bi-Polar Depression, ADHD, and Obsessive Compulsive Disorder (OCD), I know, first hand, the havoc and feelings of helplessness emotional problems can wreak upon your life.
Let me make it clear, I don't claim to cure any medically diagnosed disease.  I am not a doctor or licensed health care provider.  If you have been diagnosed with a medical disorder, we will work in conjunction with your physician, or other licensed health care provider.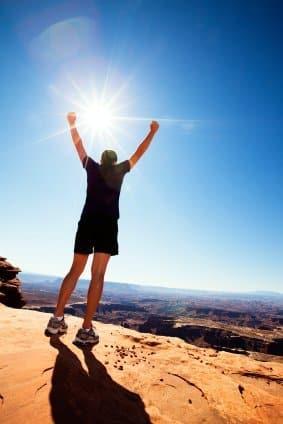 What I am is an expert of how the thought processes of the brain work.  When we have a session together I will use a multitude of techniques I have at my disposal.  My typical session runs for 1 to 2 hours.  We'll of course discuss what it is that is causing you pain and in that discussion I will ask you common questions in ways that you have never heard or thought of before.
You see the human brain, in all of its complexity, is surprisingly straightforward and logical in how it files information.  No matter the information (emotional, factual, memories, etc) the brain files it based on one of your five senses.  This makes logical sense because the brain has no direct contact with the outside world.  All the information the brain receives is by sight, touch, smell, sound, or taste.  By changing where and how this information is filed we can quickly and easily remove the emotions from traumatic events, change destructive patterns and habits, even wipe out a lifetime of anger, sadness, fear, hurt, and guilt all within hours.
By relieving these emotional burdens, you retain the memory and learnings of past events and limiting decisions while letting go of the emotions that have plagued you for so long.
I have a 98% success rate and absolutely guarantee your full satisfaction of results.  If at any time you feel you did not receive the relief  and/or result you were looking for, I will work with you until you do or you pay me nothing.  No other therapist will provide you with this guarantee.  Having worked on so many of my clients issues as well as clearing my own, I have a huge number of techniques at my disposal.
Unfortunately, most emotional problems do not clear up on their own.  They run in the background of your mind, within the unconscious part of your mind, arising time and again whenever you least expect them or need them.  Maybe that is what you are experiencing right now.
You see, this is one of the duties of the unconscious mind.  Besides beating your heart, keeping you breathing and running the bodies systems, the unconscious part of your mind stores memories and emotions.  It then brings the unresolved issues to your attention so you may learn and grow from them.  We all know how painful change and growth can be. When you experience emotional problems, this is your true nature asking you to deal with a problem.
With my expertise, you will finally let go of the emotional pain you are currently experiencing ….Guaranteed.
I currently work with clients all over the United States, Canada as well as the United Kingdom and Europe.
When you are ready to get relief, call or email me today for a no-obligation discussion of your problems.
I Am Ready For Relief… Click Here
(805) 699 6792
Ryan Camana MNLP, MHt, MTT, BA
Expert Author
Certified NLP Master Practitioner and NLP Master Coach
Certified Trainer of Neuro-Linguistic Programming
Certified Master Practitioner of TIME Techniques™
Certified Trainer of TIME Techniques™
Certified Master Hypnotherapist
Certified Trainer of Hypnotherapy
Certified Master Success Coach
Certified in Emotional Freedom Techniques
Board Certification by the International Board of Clinical Practitioners
**The information contained on this website is for informational purposes only. It has not been evaluated by the FDA. The information is not intended to prevent, treat, diagnose or cure any illness or disease.  All material provided on www.DynamicBreakthroughs.com is only for the education of the reader. You should always consult with your physician or other licensed health care provider with any questions you may have regarding a medical condition regarding your health and/or medical condition, and before undertaking any changes in your exercise, eating habits, diet, physical therapy or other health program. This website does not recommend self-management of one's health care.**