Call Now For Your Complimentary Strategy Session (805) 699-6792
America's Guru of Personal Development Finally Reveals The Secrets Of The Worlds Fastest Personal Success Tactics Absolutely Guaranteed To Make You The Man Or Woman That You've Dreamed Of Becoming… Your Days Of Struggling Are Over.
Maybe You Have The Skills And The Talent To Achieve What You Want, BUT Do You Have The Map To Avoid And Overcome The Obstacles?
Lack of confidence?
Can't see where to start?
Need someone to encourage you into the ring?
This is where Dynamic Breakthroughs Personal Success Coaching comes into the picture.

Obstacles Such As Lack Of Confidence, Absence Of A Good Plan, Troubles With Procrastination, Overwhelm And More… Are Always Mental.
It's these limiting beliefs that are holding you back from achieving your dreams.  A Dynamic Breakthroughs Personal Success Coach can help you blast through these mental barriers.
The Key To Any Successful Endeavor Is To Master The Skills Of Success.
These skills include having unstoppable confidence and belief in yourself, easily moving out of your comfort zone, proper planning, goal setting, achievement and more.
Nothing in a person's life can be achieved without first forming the thought of the intended goal.
You can't tie your shoes without forming a clear mental image.

The Biggest Secret To Achieving A Successful Outcome Is To Work Backwards.
By really feeling, hearing and picturing what you want, your mind can easily discover the path.
Trying to force the steps before knowing exactly what you want is a recipe for endless frustration, procrastination and internal disbelief.
There Are Many Secret Questions Ultra-Achievers Always Answer BEFORE Setting Out On A New Endeavor:
"What will happen when I achieve my goal"
"What won't happen if I achieve my goal"
"What won't happen if I don't achieve my goal"
and more…

A sports coach helps an athlete overcome physical and mental barriers that he or she is not aware of.
A life coach or personal success coach does the same for his or her client.
Helping you clarify exactly what is desired, how to achieve it, why it should be achieved, and step by step how it can and will be achieved is our job.
As personal success coaches, this is what we do.  We help you to either avoid or to annihilate the obstacles you will come across.

With our extensive training in NLP, Hypnosis, TIME Techniques and EFT plus my personal life experience, we are uniquely qualified to help you to succeed.
What we'll do…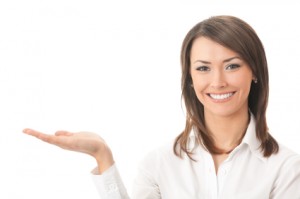 Remove Any And All Blocks To Unstoppable Confidence (its much easier than you think!)
Define And Set Plans To Achieve Your Dreams

Teach You The Secrets Of Avoiding Overwhelm
Eliminate Procrastination At The Unconscious Level

Instruct You On Ultra Simple Visualization Techniques For Bullet Fast Performance Gains (even if you've never been able to visualize before, this will make it simple for you)

Resolve Any Inner Conflict In Regards To Your Success (guilt, unworthiness, etc)

Strategize and Define Your Life Purpose
And More…
Contact us today for your no obligation strategy session. The call will be well worth your time.
[contact-form subject="Request For Information" to="[email protected]"] [contact-field label="Name" type="name" required="true" /] [contact-field label="Email" type="email" required="true" /] [contact-field label="What Type Of Service Are You Inquiring About?" type="select" options="Coaching,Therapy,Hypnosis,Corporate Training" /] [contact-field label="Brief Description" type="textarea" required="true" /] [/contact-form]
About Ryan: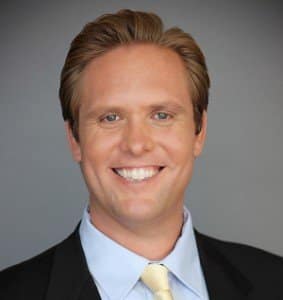 Ryan Camana MNLP, MHt, MTT, BA
Creator Of The Best Selling Gastric Hypno Balloon Hypnosis Weight Loss Program
President and Founder of Dynamic Breakthroughs
President Of Positive Influence Media
International Best Selling Author Of The NLP Sales Course
Certified NLP Master Practitioner
NLP Master Coach
Certified Trainer of Neuro-Linguistic Programming
Certified Master Practitioner of TIME Techniques™
Certified Trainer of TIME Techniques™
Certified Master Hypnotherapist
Certified Trainer of Hypnotherapy
Certified Master Success Coach
Certified in Emotional Freedom Techniques
Board Certification by the International Board of Clinical Practitioners